Château d'Aiguilhe, an ambassador of Castillon Côtes de Bordeaux
People often think they know all about the stand-out appellations of the Right Bank of Bordeaux, such as Saint-Emilion, Pomerol and Fronsac. But sometimes they overlook Castillon Côtes de Bordeaux. Extending on from Saint-Emilion, the appellation boasts remarkable ambassadors. One of these is picturesque Château d'Aiguilhe, an estate of Count von Neipperg.
Castillon Côtes de Bordeaux, an appellation to be (re)discovered
Although Château d'Aiguilhe is just 10 kilometres from Saint-Emilion, the change of scenery is complete for Marie-Caroline Ringot, Head of Marketing and Communication at Twins.
"When you get here, you really feel like you're back in the Middle Ages"

Marie-Caroline Ringot, Head of Marketing and Communication at Twins
Located on hillsides along the right bank of the Dordogne River, today's Château is a former fortified farm dating from the 13th century. Although it has been painstakingly restored, ruins can still be found here and there, creating a captivating atmosphere. In such a setting, it seems most fitting for a count to be on hand to welcome visitors.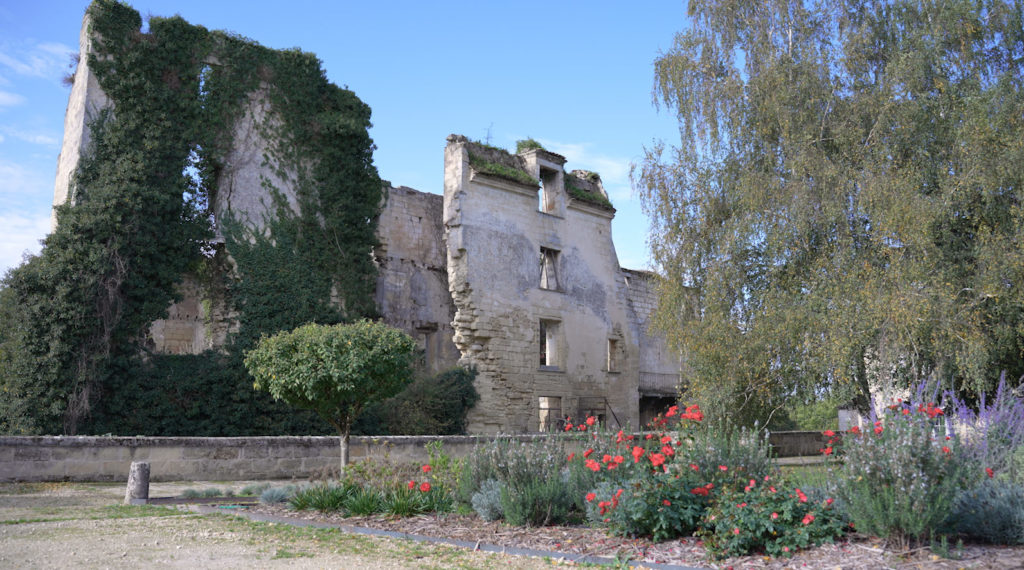 Count Stephan von Neipperg has owned Château d'Aiguilhe since 1998. At the helm of two Saint-Emilion Premiers Grands Crus Classés (Château Canon La Gaffelière and Château La Mondotte), he was attracted by the quality of Château d'Aiguilhe's terroir.
"For a fine wine, you have to consider the terroir first. If you take a look at Saint-Emilion and Castillon next to it, they both have the same plateaus."

Stephan von Neipperg, Owner of Château d'Aiguilhe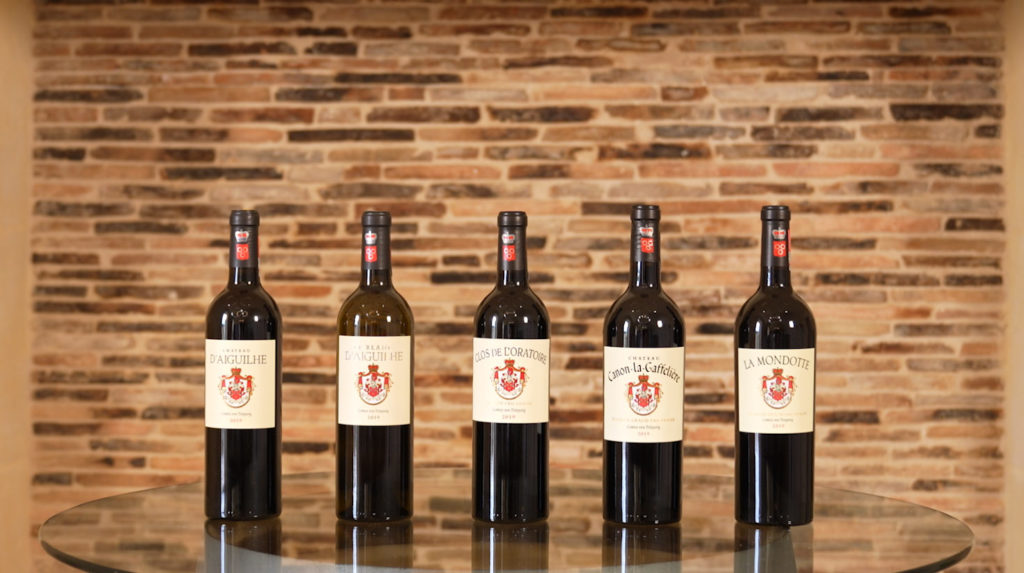 Clay-limestone soils, planted with over 80% Merlot, on which the Count's teams produce powerful wines, which are both highly structured and wonderfully fresh; "exactly what people want today", adds the owner, happily. And the Count regrets that this appellation is somewhat overlooked. Why? Stephan von Neipperg explains that, in the past, Castillon Côtes de Bordeaux was an appellation where very hardy rootstocks were planted, with a focus on quantity rather than quality.
"It's different now; more and more people really want to aim for quality in Castillon. There's a lot of investment, and you can even find wines that are much better than Saint-Emilion".

Stephan von Neipperg, Owner of Château d'Aiguilhe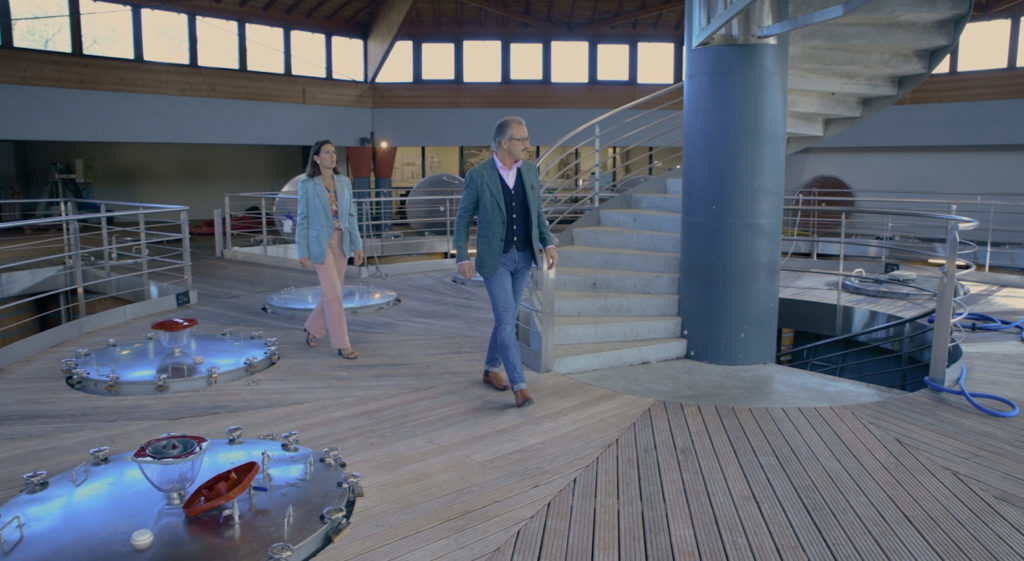 Château D'Aiguilhe, a laboratory for the future
Visitors of Château d'Aiguilhe are also impressed by the varied landscape. Here, you won't find vast expanses of vineyards; instead, they're interspersed between woods, meadows and buildings. "A good balance" of which Marie-Caroline Ringot approves and with which Stephan von Neipperg is delighted. "No one wants monotonous stretches of crops anymore; we've got it all here", he adds. At Château d'Aiguilhe, he has found trees, pastures, valleys, rocks and even a pond. It's an ecosystem that he wants to protect, and which he uses to explore how wine will be produced in the future. Thanks to a large surface area (140 hectares, 90 of which are planted), the teams at Château d'Aiguilhe can conduct trials on the best, most environmentally-friendly cultivation methods, as Count von Neipperg explains, and then replicate these techniques on the family's other estates.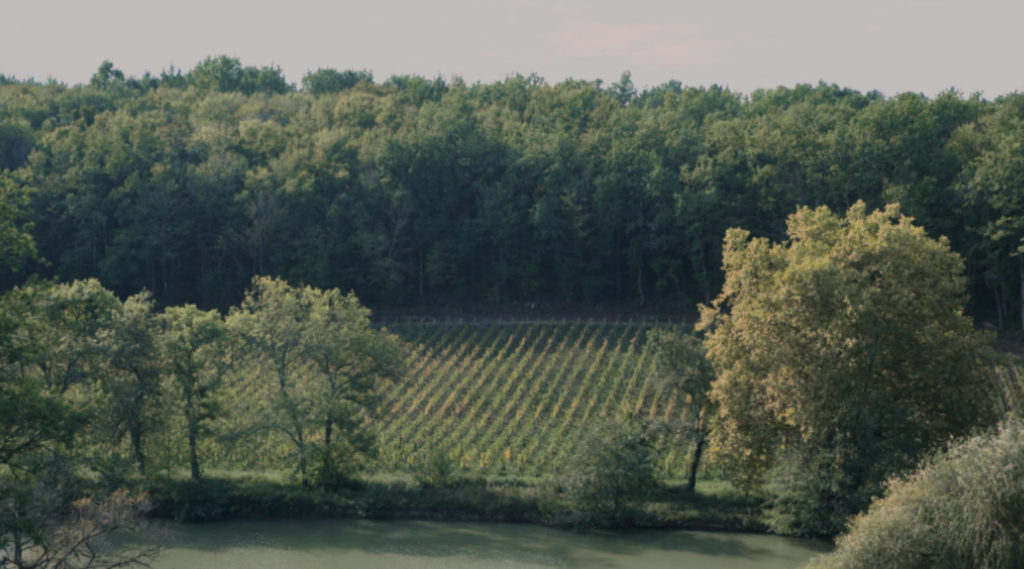 "We have a lot of space for experimentation. If I fail on a hectare here, it doesn't matter as much as it would at La Mondotte, for example. It's also easier to do here, because we've already moved away from monoculture. There already are interactions between trees and vines; we don't need to create them."

Stephan von Neipperg, Owner of Château d'Aiguilhe
The Count views this work, in harmony with nature, as a responsibility. For this family business, the terroir is a heritage that must be conserved. The von Neippergs are a noble family of Germanic origin and have been in the wine business for 850 years. In 1970, the current Count's father invested in Saint-Emilion. Stephan von Neipperg lives at Château Canon La Gaffelière and is preparing to pass this heritage on to the next generation. Fully committed as he is to the terroirs, the Count believes that people must understand the times in which they live, in order to pass on their heritage successfully to the next generation: "I always tell my son that it's up to him to continue, but that he shouldn't simply replicate what I've done. He'll have ideas that I haven't had."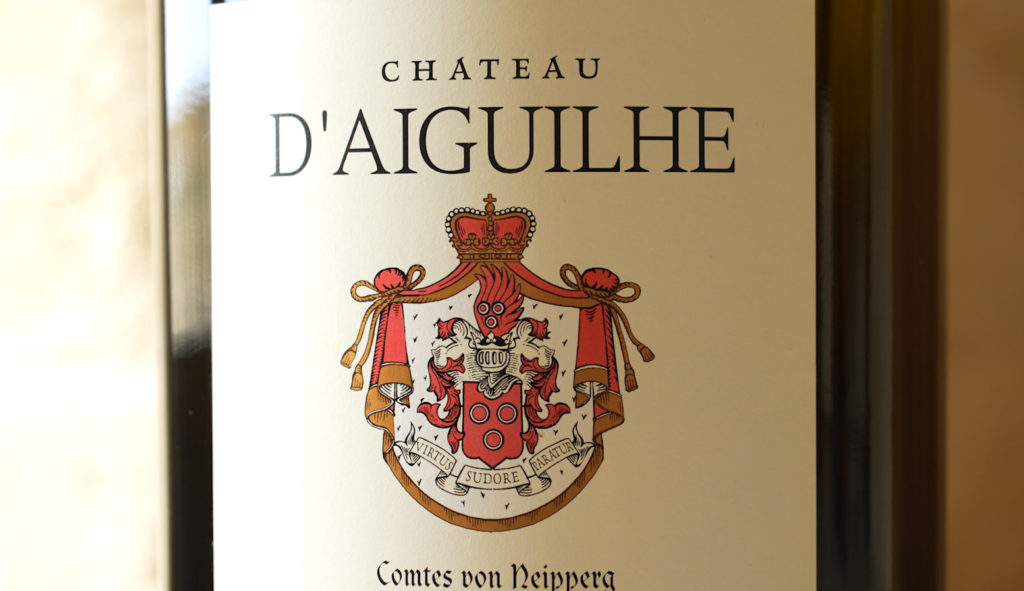 And so, we will long continue to appreciate seeing, on bottles of Saint-Emilion or of Castillon Côtes de Bordeaux, the eminently recognisable crown-topped coat-of-arms of the Counts von Neipperg. It's a way of inscribing the family philosophy right onto the bottle, with its focus on continuity and a profound expression of the terroir.